Happy Digital Scrapbook Day, everyone! This week, I have a bunch of fun going on, with different things happening at different shops. So, I'll get right to it and try to keep this short, lol! A summary of the sales and events is here on the blog sidebar for easy reference, too! There will be a lot going on here on the blog this weekend, so that will be your handy reference in case a post or two gets buried 😉
Here's a breakdown of the sales in each of my stores:
Trixie Scraps Shop – 50% off the entire store through November 11th – Get the BEST DEAL shopping direct with me!
ScrapMatters store – 40% off personal use, 30% off commercial use through Nov 11th
Gotta Pixel – 40% off entire store through November 7th
Scrapbook Bytes – 40% off entire store through November 11th
Funky Playground Guest Store – 40% off through November 17th
OK, on to the new goodies! For NSD weekend, I teamed up with Happy Scrap Girl to bring you this jam-packed CU grab bag. It's stuffed full of designing tools and, through November 10, you can get your hands on it for ONLY $7.50 at my Scrap Matters store. It includes six full-size Commercial Use products that have been quality checked to assure they are of the best quality possible. A full reveal of the products can be found in the detail images in my store.
At Scrapbook Bytes this week, it's time again for Grab-a-byte! The color palette for this month really got me thinking about one of my favorite things: COFFEE! So, for all you caffeine addicts out there, I'm releasing the various pieces of Happiness in a Cup. For those of you that don't drink coffee, never fear! I've included lots of elements for tea, hot chocolate, and some generic "caffeine" bits that could be used for those yummy bubbly colas we all love so much. Here's a look at all the pieces together: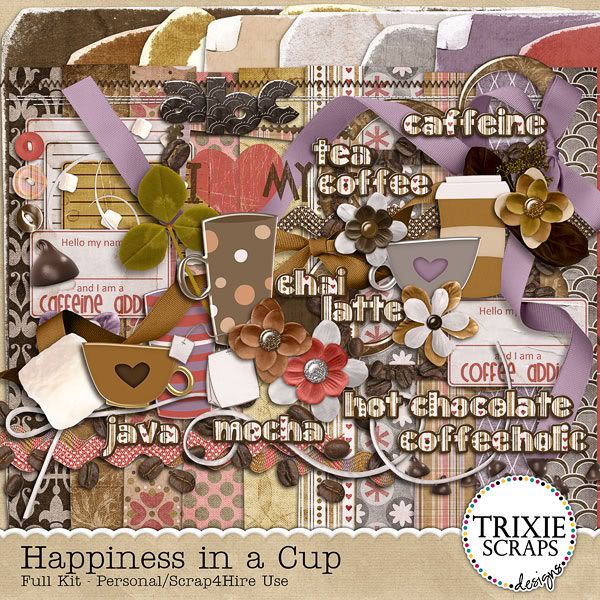 The pieces are all for sale individually, so here's a look at those pieces. First off, here's the patterned paper pack: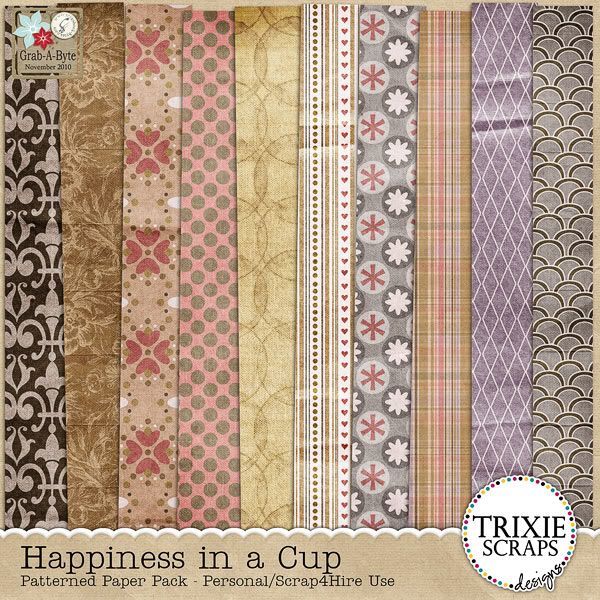 Next, the worn solids: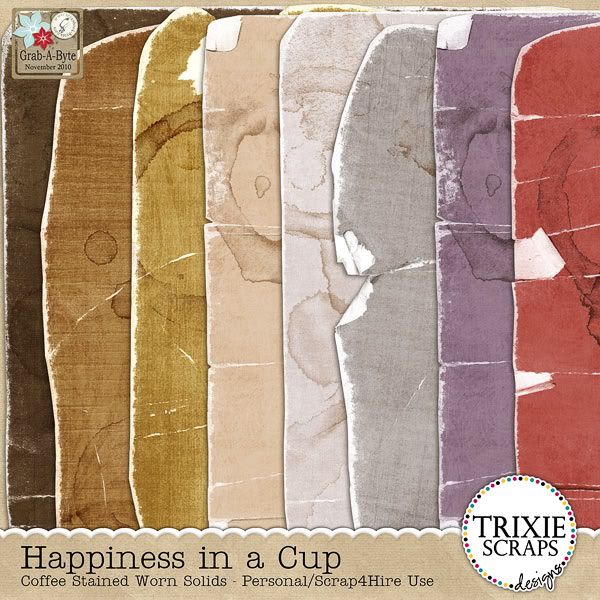 The element pack: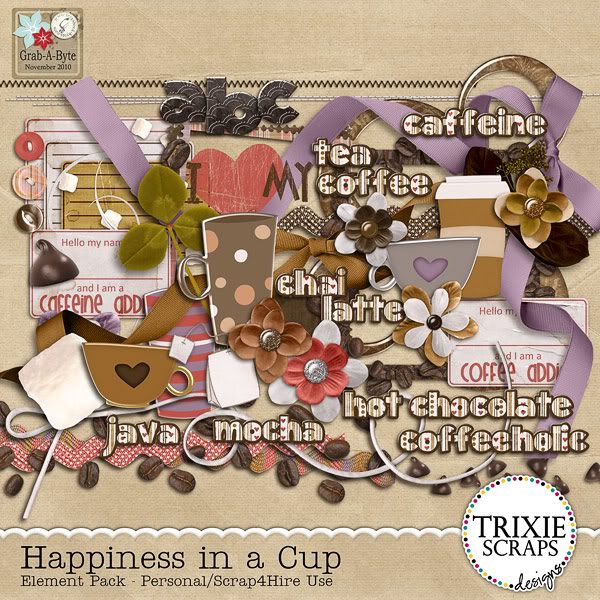 and a new double-page layout template pack I cooked up for the occasion, Seeing Double volume 3: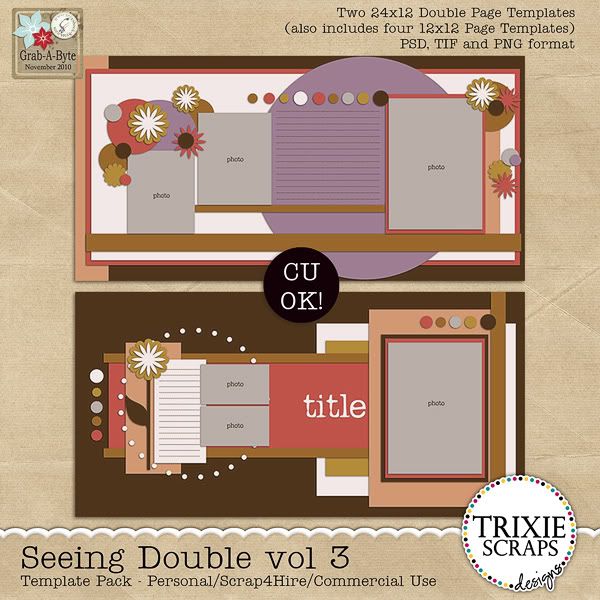 Don't forget, I also began my month-long guest spot at Funky Playground Designs this week. I'm so excited for all the fun we're going to have there this month! My first Funky Playground exclusive kit, Bring on the Rain, is shown below – if you like it, the only place you'll find it this month is at Funky Playground!
Last, but certainly not least, I have some REALLY Big and fun news. Connie Prince and I have enjoyed collaborating together so much that we have decided to form a design partnership. We'll be releasing products together on a monthly basis under our new collab team named "North Meets South Studios." One of the products we'll be releasing every month will be a template pack grab bag we're calling "Templatetopia." Cute, right? November brings with it our very first collection and we're really excited about it. It includes four complete template packs, a $16 value, all for just $3.99 for one month only! I hope you enjoy this first collection:
And that's my news for this weekend! I'm going to be hosting a couple speed scraps this weekend and co-hosting a chat with Connie Prince, as well. I've also participated in a couple blog trains – info on all of this will be located in the blog sidebar, so take a look! For now, I will leave you with some beautiful CT layouts – the girls have been hard at work this week and have done TONS of beautiful layouts… this is only half of them! More inspiration will be posted on the blog tomorrow. Hope to see you at one of my speed scraps this weekend! ** Trixie **