Hey everyone!! I'm going to keep my news brief this week. I'm releasing my "Oceanside" products from the Gotta Grab It sale at Gotta Pixel as a full kit this week and its now available in all my stores. I am busily working away on a new collab and will have that releasing next Friday, along with some new commercial use products AND the Special Request Saturday kit I've been working on – make sure to check the Scrap Stars blog for that this weekend! Also, I will be announcing a new store that I am opening next Friday, too! Someone forgot to tell me its summer time and I'm supposed to be taking a vacation! LOL
One final note – don't forget my Grand Opening sale at Gotta Pixel ends TONIGHT. So, act fast and grab the items in my shop there for 30% off, including the full Oceanside kit. Without further ado, here is a look at the new kit, along with some GORGEOUS layouts from the Scrap Stars. They consistently wow me and this week is no exception. I am really, really happy with how this kit turned out – hope you like it, too!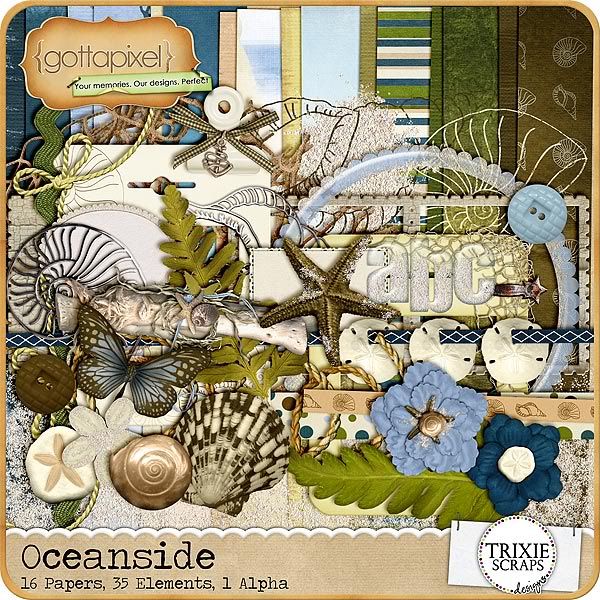 And here are the beautiful CT layouts – have a GREAT weekend and a wonderful Father's Day with a guy you love!