Happy Saturday, everyone! I'm Erica and I'm here with another Special Request Saturday! Special Request Saturday is a fun and easy way to win some fantastic Trixie Scraps goodies!
Before we get to this week's "special request", I am pleased to announce that the winner of the May 1st Special Request Saturday is…
List Randomizer
There were 7 items in your list. Here they are in random order:
1. kimfernald
Timestamp: 2010-05-13 18:09:53 UTC
Kim!!! She just won A Mother's Love!!

So, would you like a chance to win one of Trixie's kits, too? Since this seems to be such a popular "request", all you have to do is check out Trixie's store at ScrapMatters and leave us a comment here telling us which kit you would love to win and you, too, could be a winner!! Please remember to leave your email address so we can contact you with your prize if you're the winner! We'll announce the winner on May 29th, when we have our next installment of Special Request Saturday. Good luck to everyone!
Now for your next download piece. I hope you are all enjoying this kit and remember to tell Tracy thank you!!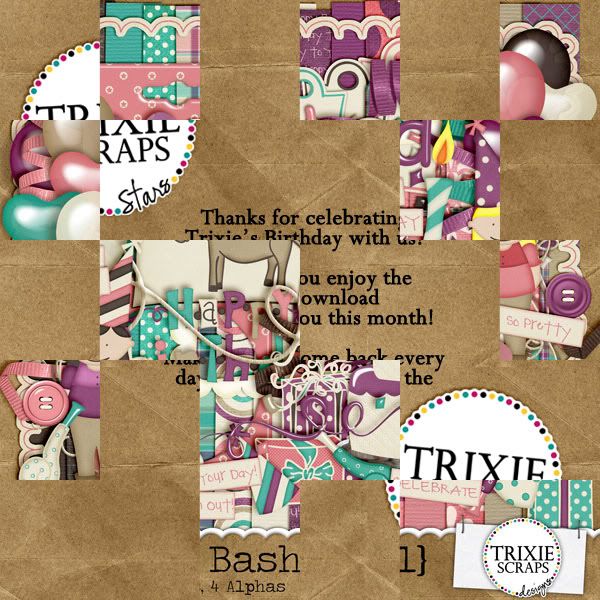 Download Here