Hello again everyone… Fran here and welcome to another Challenge Thursday! Before I give you this week's challenge, let's announce our winner from last week's scraplift challenge!! Sharon Kay is the winner!! She lifted an old Buzz Lightyear layout I did:
And here is her awesome layout with Cops and Robbers!
I want to thank Stacy and everyone else for scraplifting pages from my gallery. Everything turned out beautifully, thank you!
And now for this week's challenge! One of our favorite things to do here on our team blog is to challenge, inspire and encourage you to complete more pages! So this week, we're bringing you a color challenge. Here's how it will work….
This week I want you to create a layout using complimentary colors. Complimentary colors are across from each other on the color wheel. This post from the Scrap Matters blog explains about complimentary colors in more detail. Create your layout with Trixie Scraps goodies and then come back here and link us up to your layout.
Here is the layout that I created for this challenge. Blue and orange are complimentary and Gotta Hug from Trixie Scraps and simply.scraps is perfect for that scheme!
Here is some more, awesome inspiration from the Scrap Stars! First up, Shannon used Daisy Crazy with its fun blues and oranges.
Bree made this gorgeous layout with the new Berry Sweet, which is part of the DSA Fix this month.
Stacy had fun with one of her favorite color combos.. blue and orange! in Cops and Robbers.
And Carrin did this awesome P365 lo with Daisy Crazy!
So much inspiration and a head start for you to find a couple kits that have complimentary colors!! Isn't the Trixie Scrap Stars Team just amazing?!?!
You have one week to complete this challenge – please leave a comment on this post with a link to your finished layout! Next week, we'll choose a winner from among the completed layouts who will receive a FREE kit of their choice from Trixie's store! The winner will be announced next Thursday, along with our next challenge. See you then and have fun playing along!
And if you're wanting today's dose of the daily download, wait no further…here it is!!!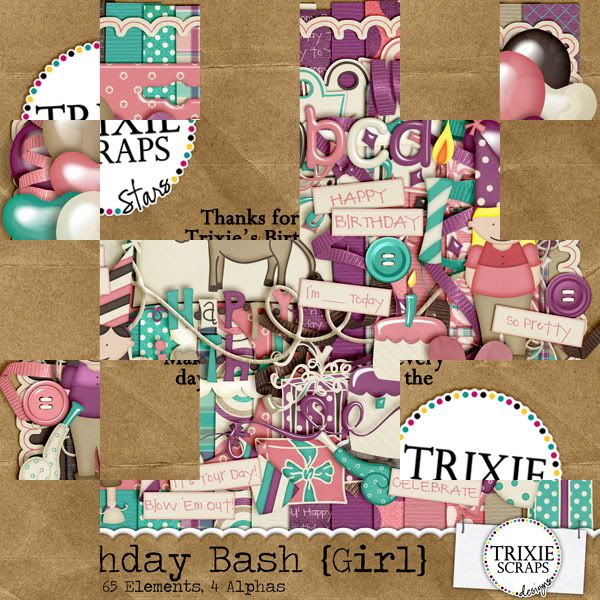 And here is the download, enjoy and show us what you are creating with this fun kit! Post your layout links here or add them to Trixie's gallery at Scrap Matters so we can see them!