It's time for the March 2022 Buffet Sale and I've cooked up a new masculine-themed collection for the sale this month. My Husband My Friend is perfect to use with all your great photos of your husband and so much more – make sure to check out the great CT Layouts below! This collection is now on sale at GingerScraps and is 50% off until March 5th.
March 2022 Buffet – My Husband My Friend Collection
I 've been wanting to make a kit in my husband's honor for a while now and this month's color palette just seemed to scream "now is the time!" And, if you are a fan of Connie Prince's kits, you will be happy to know she and I used the exact same colors and her collection is also friendship-themed. Pick up both and you'll have a mega collection to mix-and-match!
The full kit has 40 papers, 46 elements and a unicase alpha. It will be $2 and each of the add-on packs just $1 each from March 1st until March 5th. On March 6th, prices increase to $4 for the kit and $2 for each add-on pack, followed by my regular prices on April 1st.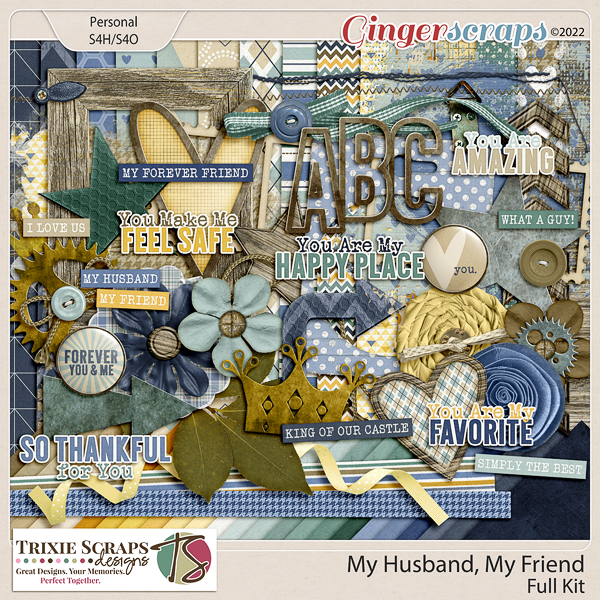 Add-On Packs
The collection includes coordinating cardstock and worn plaid papers, plus a fun pack of messy edges. Snag the pack of pocket-style cards to add some graphic interest to your pages. To help you create pages quickly, I've created both a coordinating set of page templates and a beautifully detailed set of quickpages! Lastly, if you love it all, grab the value bundle. (Note, the quickpages are not included in the bundle.)
Creative Team Inspiration
Here's a look at just a few amazing pages from my Scrap Stars and guest CT artists! I love how they have showed off this collection in so many different ways!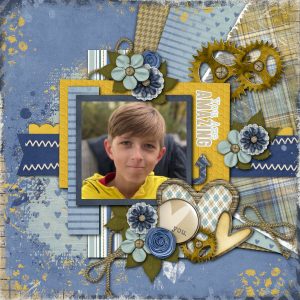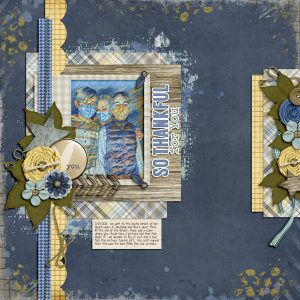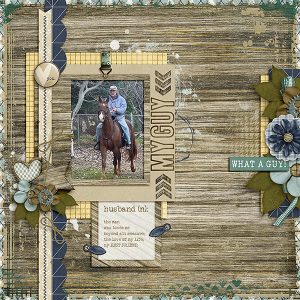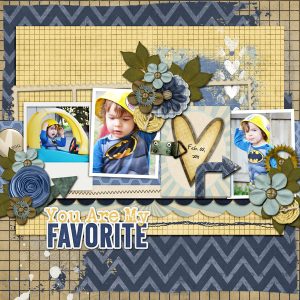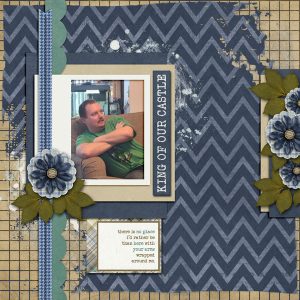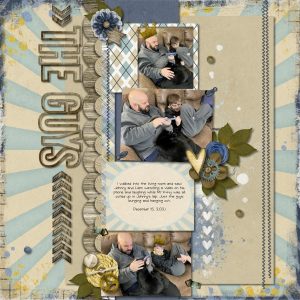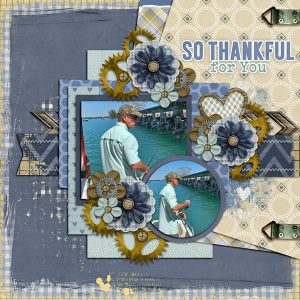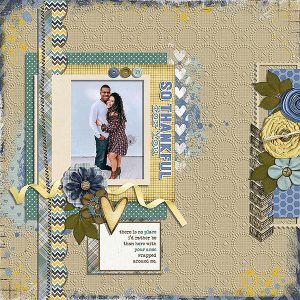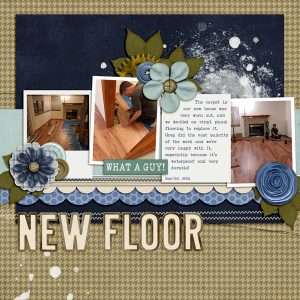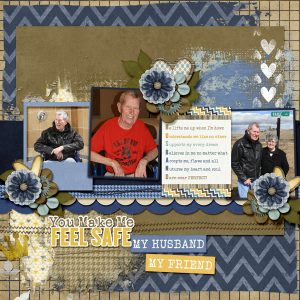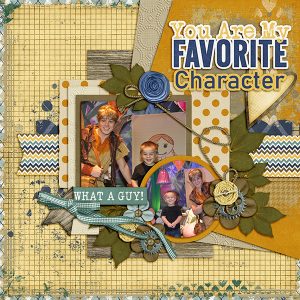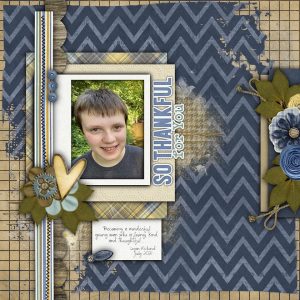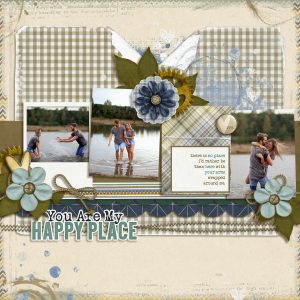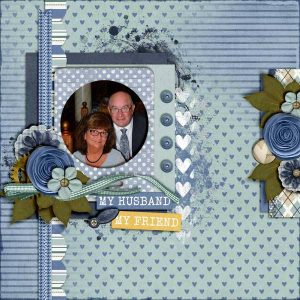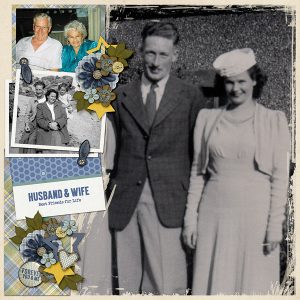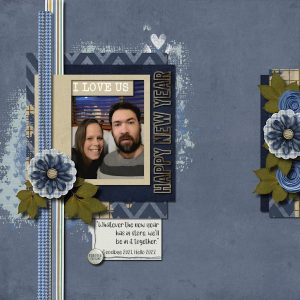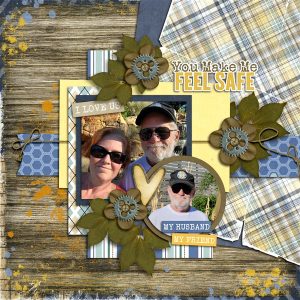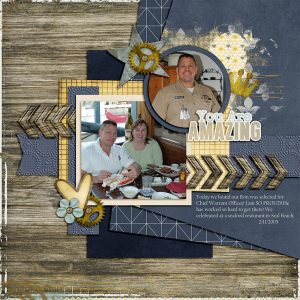 Thanks for stopping by and reading this post and more importantly, thanks for supporting my business this month! If I can ever be of help to you, please stop by and leave me a note so I can help! — Trixie