Welcome back to another Challenge Thursday! Today we have another monthly template freebie for you to use for the challenge. You are welcome to use this as is, add, subtract, flip, rotate… do anything to this template. We just want to help give you a jumping off point for a great and creative layout for your memories.
Template Freebie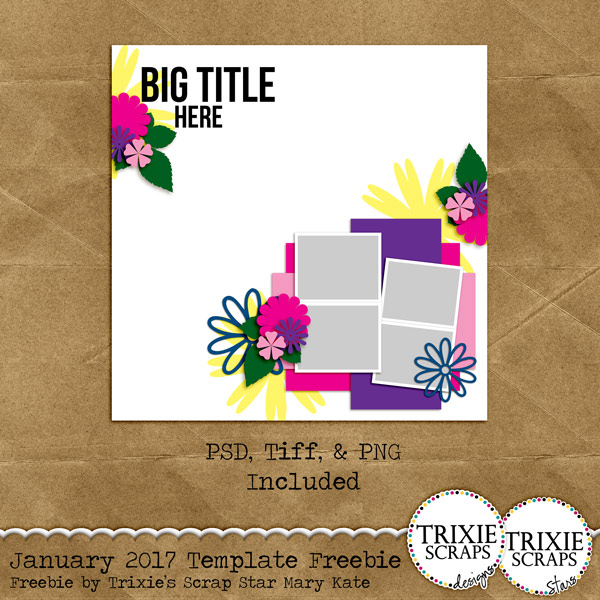 Sample Template Layout
For my layout, I was inspired, once again, by Trixie's kit with Connie Prince… North Meets South Studios' Auld Lang Syne. It was perfect for the photos I took this past New Year's Eve of my daughters BOTH making it up till midnight this year. This kit has the perfect amount of glittery items, fireworks, and celebratory elements to scrap a great New Years Eve party. It is also versatile enough for some evening fun and fireworks. I love it's bright colors and that it is not the stereotypical gold, silver, and black like many other New Year's kits.
Remember, we would love to see your layouts with mostly Trixie Scraps' products. You can upload them to the Ginger Scraps Gallery, or another photo gallery of your choice, and link us up here in the comments! Have a great rest of your day!