Good morning and welcome to the summer fun photo challenge.
We are in the middle of summer now with school starting back up in about a month, o the horror of back to school shopping! So what is everyone up to and how have you spent your summer break? We are gearing up for our big beach vacation at the end of the month, and the family is so excited (not so much for the 12 hour drive though).
We started our summer out in the hospital with my husband in a very scary way but are very lucky and he is doing wonderfully. Since then we have visited the zoo, have done a round of swim lessons, in the middle of another round of swim lessons, and just played around in the yard on bicycles and in the sprinkler.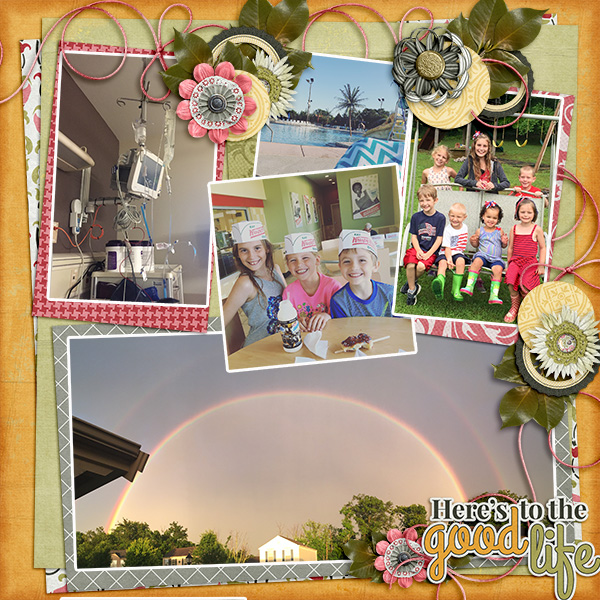 For my page I used A Life That's Good kit and Fill It Up vol 1 template set. I twisted and changed up the template ever so slightly to fit my pictures and give it my own flair. So why don't you show us what you have done on your summer vacation so far or show us what you plan to do in the later part of the summer?
Show us your big trip or little trips around your own city or just playing around in your own back yard. Hope everyone has a fantastic finish to the summer and some wonderful weather to go with it!