Hello everyone, welcome to my spring photo challenge! I'm so ready for spring to come and to stay. We had snow on the ground last weekend  and two weeks ago it was in the 70's! I think mother nature has gotten lost somewhere and someone needs to find that groundhog and give him a what for. Hopefully this weather gets on track and we warm up. My kids are on spring break this week and we are supposed to visit the zoo, so a little warmth would be appreciated.
So for this challenge I want to you take some lovely spring pictures, or in my case dig out some pictures from last year to reminisce and dream about some lovely warm weather. I love to see the beautiful spring trees and dream of seeing those Texas Blue Bonnets sometime.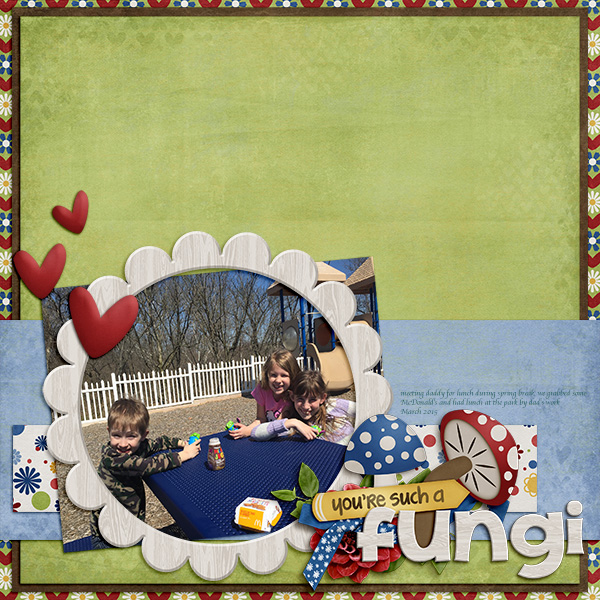 For this layout I used a super cute and fun kit called Love In The Garden. I just love the whimsy of this kit with the little gnomes and garden themed elements; but it also has many pretty flowers so it could be used to make a lovely non-themed page. So make us up some lovely pages with some pretty spring photos and share with us so we can come check out your loveliness. I hope everyone has a lovely weekend and hopefully mother nature is found so she can perk up this weather!