It's time once again for a new Bake Sale – and this month, I've got some great Spring and Easter kits on sale. From March 15th to March 20th, you can snag each of these kits for just $1, exclusively at GingerScraps.
March 2016 Bake Sale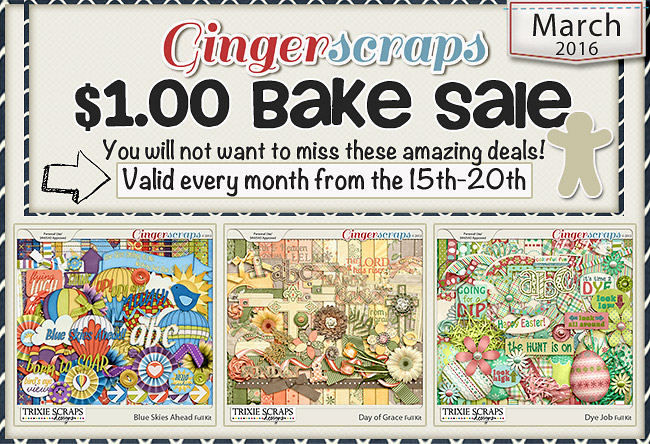 Here's a closer look at each of the kits on sale. First up is Blue Skies Ahead – this super cute kit is filled with lots of colorful hot air balloons, making it perfect for balloon festivals – but it also has plenty of elements and colors appropriate for your Spring layouts, too.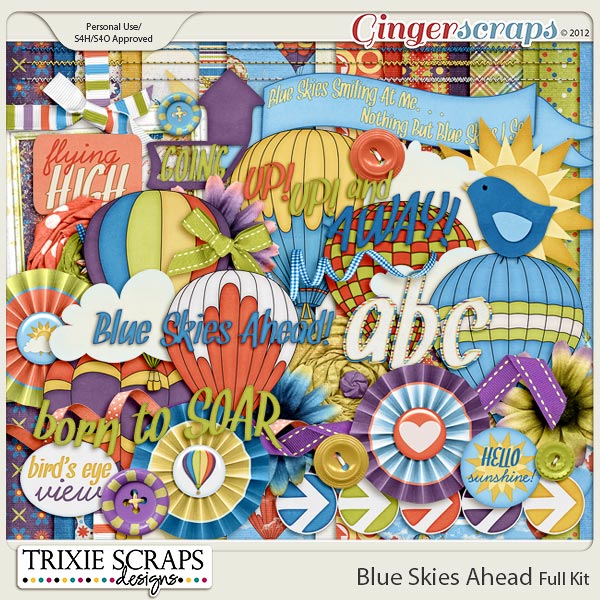 Also on sale is one of my favorite kits I've ever designed, Dye Job. This fun kit is loaded with easter eggs, grass, and lots of wordart that is perfect for all your pages documenting Easter egg dying, hunts, photos with the Easter bunny and so much more.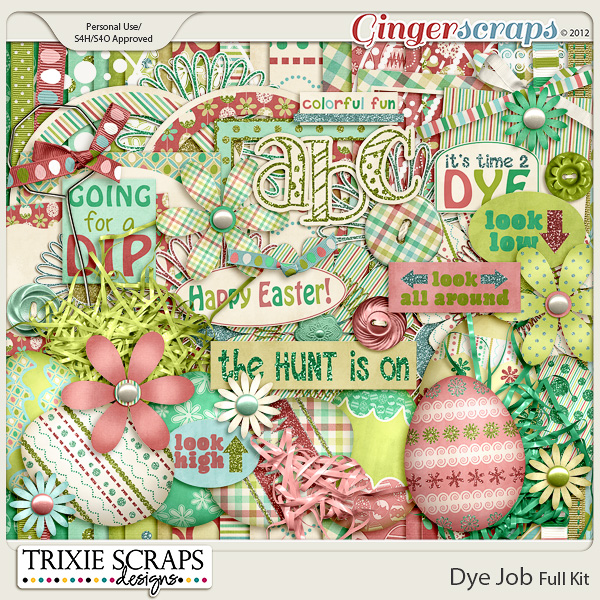 Finally, don't miss Day of Grace – this beautiful kit was my first faith-based Easter kit and it's been a longtime favorite of my team and customers. This kit (and my recent release, His Glory) both serve an oft-neglected part of the digiscrap market and honors those of you who cherish Christ's Resurrection as the TRUE meaning of the Easter holiday.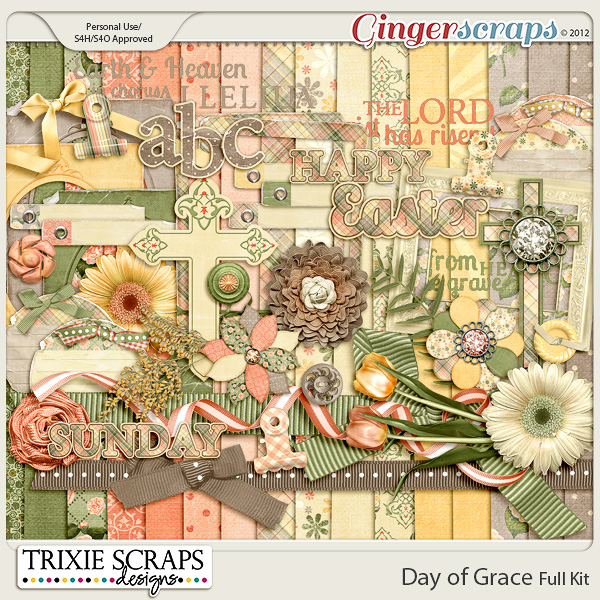 Here are a few pages from the Scrap Stars, to inspire you with ways to use these kits from the March 2016 Bake Sale – thanks so much for shopping with me! I'd love to see YOUR layouts – link me up in the comments below.