Hi all and welcome to another challenge Thursday! I'm so glad that spring has decided to arrive in my part of the country and we have had some beautiful days to play and enjoy some nice weather. This month has flown by and I've been one busy momma since two of my kids celebrate birthdays this month. Which brings me to the challenge since I scrapped a page with my baby on his 6th birthday earlier this month, I can't believe how much time flies by!
The Recipe
For this week I'm going to give you a recipe and let's see all the different takes on the simple recipe. So everyone's pages should have…..
1. A background paper stack
2. A banner
3. A spill or splat
4. A title and a little journaling (even a sentence will work)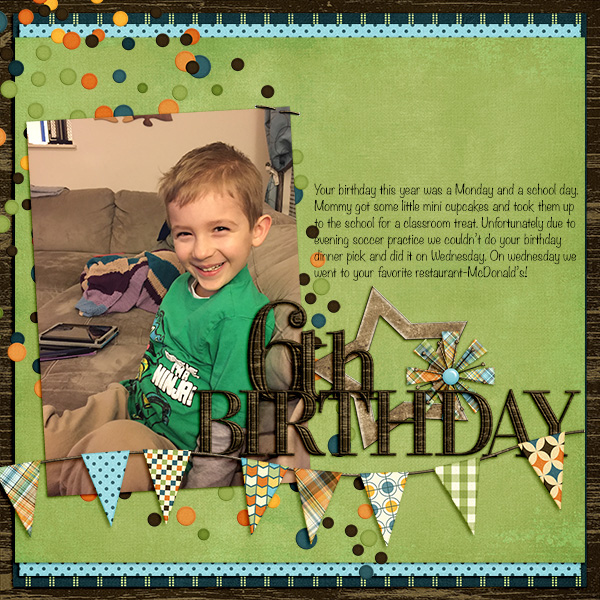 Sprinkle in your beautiful creative minds and I'm sure we will have many fabulous pages! For this layout I used a kit released earlier this month called Lucky Boy. This is such a cute kit and perfect for my little man but I'm sure could be used for girls too. Now scrap us up some beautiful pages and link us up so we can check them out. Have a wonderful rest of the week and a fabulous weekend (I have to work, so enjoy it for me)!