It's a new month and time to introduce a new "Back from the Vault" sale! Each month, this special promotion features one kit for 50% off, representing a "second chance" to snag one of my retired kits for a limited time. This month, I'm responding to a LOT of requests to see this old favorite back in my store.
Back from the Vault – Oceanside!
From now until March 31st, you can purchase "Oceanside" for 50% off* the regular price. Don't wait because once this promotion ends, this kit will go back into the Trixie Scraps vault – maybe forever!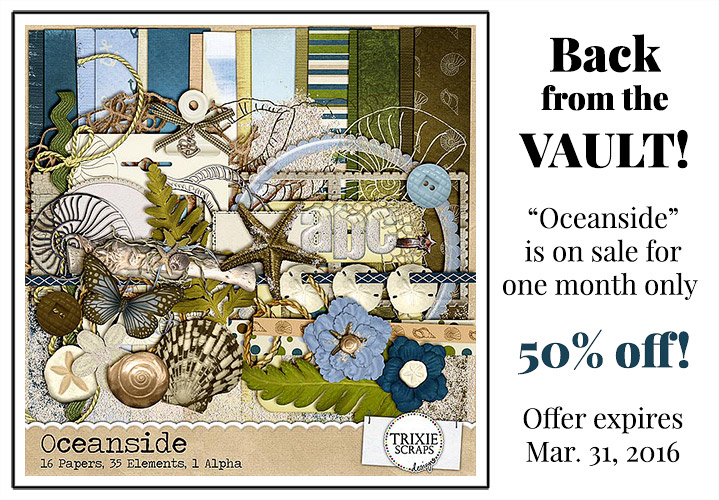 Here's a few of the Scrap Stars layouts to inspire you with ways to use this kit. I hope you enjoy this month's "Back from the Vault" sale!
*Note, my vault sale promotion will be an exclusive here at TrixieScraps.com.