Hello again, readers, and welcome to another Masters Monday! One of our favorite things to do here on our team blog is to challenge, inspire and encourage you to complete more pages! So this week, we're bringing you some creative uses for pocket cards in your layouts.
Creative Uses for Pocket Cards
Pocket Cards are a popular item in the digital scrapbooking world right now. Many designers are now regularly including sets of pocket cards with their collections that perfectly coordinate with their kits. These pocket cards aren't just for Project Life-style pages, either – they work great on traditional layouts, as well!
I like using pocket cards in spots where you might normally put a photo, or add them randomly as part of my embellishment clusters.  I love using templates and sometimes I may not have as many photos as the template calls for – that is another great time to include a cute pocket card on your pages.  You can also use pocket cards to put a title on your page. And, of course, they are the perfect filler for project life pages. The uses are many!
Here is an example where I used a template and substituted a pocket card in place of one of the photo spots: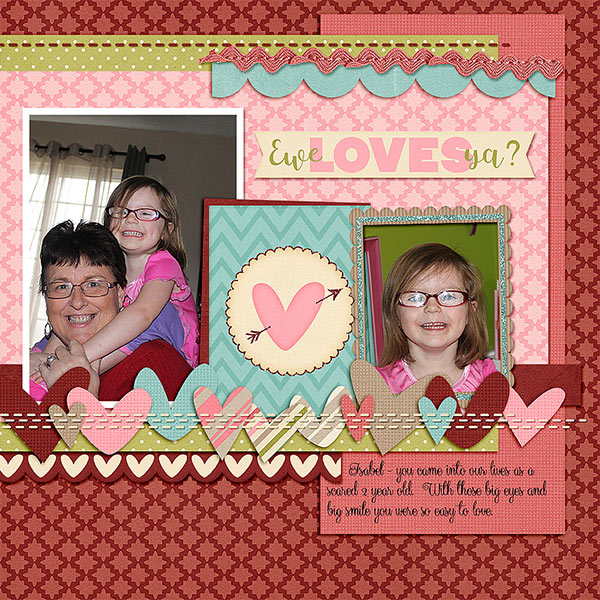 For this layout, I used Trixie's newest release called Ewe Loves Ya.  You can find this beautiful kit at GingerScraps as part of the February Buffet Sale. The collection includes this adorable set of valentine-themed pocket cards!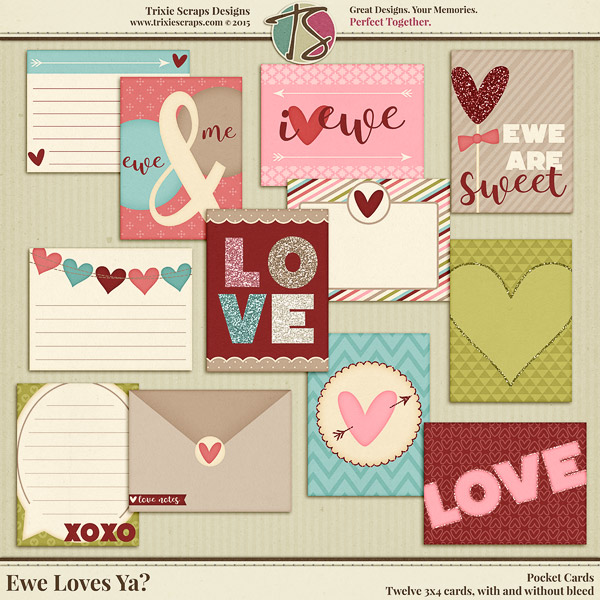 Here are some more creative ways to use pocket cards by myself and fellow Scrap Stars:
I would love to see any layouts you make where  you have used Pocket Cards.  Please link your layout in the comments below.