Happy iNSD!!
Hey, hey everyone!! It's officially interNational Scrapbooking Day – HOORAY! For weeks, all your favorite designers have worked their fingers to the bone to release lots of fabulous new goodies… plan lots of fun… and do their best to make this annual day super special. The best part for me? I finally broke my mojo slump and I'm back in the saddle. It feels good!
I don't want you to miss one iota of the specials, new products and fun you can have with me this weekend… so make sure you read on and get the whole skinny.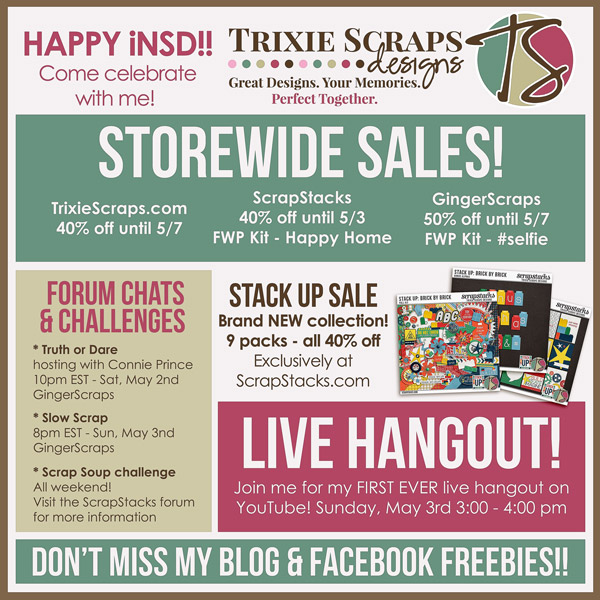 iNSD Storewide Sales
Everything in my shops is on sale… from now through Sunday, May 3rd, enjoy 40% off at ScrapStacks. You'll also find a 40% off sale in my own personal store, but it will run through May 7th. And finally, everything at GingerScraps is on sale 50% off, through May 7th as well. There are Free with Purchase kits available at both ScrapStacks and GingerScraps… so it's worth it to split up your shopping and try to get them both!
StackUp Sale at ScrapStacks – New Release!
I have a brand new collection for sale at ScrapStacks. Brick by Brick includes 9 individual packs (plus the kit papers and elements bundled for a more convenient purchase option) and it's all 40% during the sale. I had SO MUCH fun working with these colors and creating this cute Lego-themed kit. I hope you'll love it, too! Here's a look at the kit and a few of the add-on packs – visit my ScrapStacks store to see them all: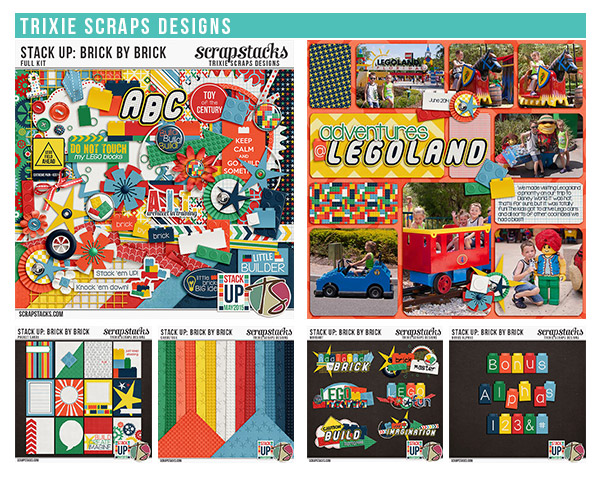 Forum Chats and Challenges
Here's a rundown of the chats and challenges I'm hosting this weekend and where you can find me!
Saturday, 10pm EST – Truth or Dare chat with Connie Prince in the Ginger Scraps chat room
Sunday, 8pm EST – Slow Scrap in the Ginger Scraps chat room
All weekend – Scrap Soup challenge in the ScrapStacks forum
LIVE Hangout on YouTube!
That's right… I'm getting brave and hosting my first-ever LIVE Hangout on my YouTube channel. Please join me for an hour-long chat at 3pm EST. Don't worry… you don't have to be on camera! I will be on my webcam answering questions posted in the chat window… I'll probably be working on a layout and will share my screen while I work and chat. It should be fun (and I hope I'm not a nervous wreck! lol)
Freebie Hops
Make sure you snag my In the Garden Digiscrap Parade mini kit here on the blog (preview linked below) and also my #selfie Pocket Cards freebie for the GingerScraps Hop over on my Facebook page!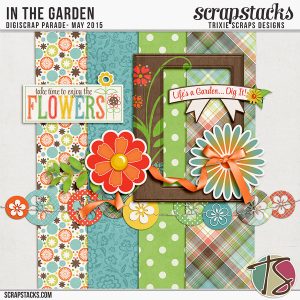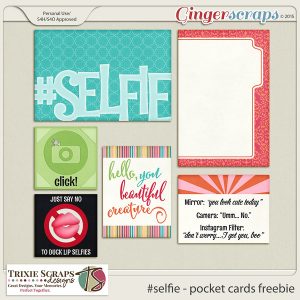 WHEW!! I think that's everything, for now! Other than that, I hope to see you at one (or more!) of my chats this weekend – and I hope you have a blast browsing all the deals out there in digiland. Thanks for stopping by today! — Trixie