Today we have a Scraplift of Claudi! I was cruising through the Trixie Scraps gallery looking for something for this challenge, and this wonderful layout caught my eye. The first thing is the large picture stretching up the page that instantly caught my attention; I'm not the best with the big picture deal. Next is the stitched border that cinches everything all in and then the wonderful layering with all the little bits is just so perfectly done.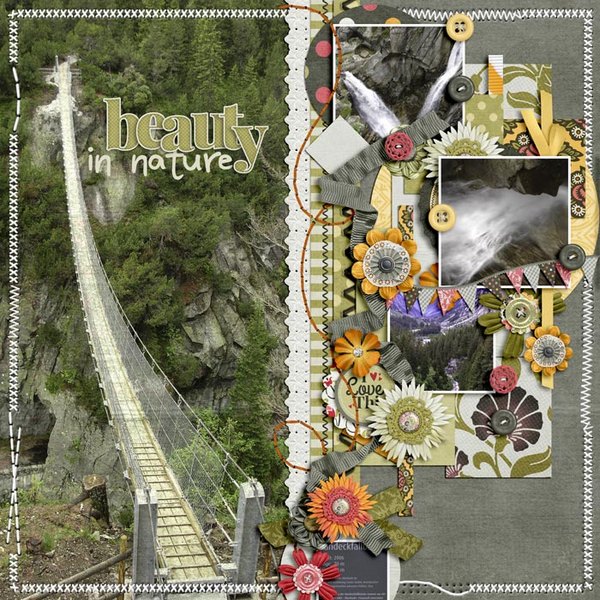 So for the lift I started by  flipping this sideways so my picture stretched horizontal. I started adding all my little pictures and quickly realized that I had way too many and would have to stretch this single beauty into a double. Last summer my hubby and I took a 10 year anniversary trip to Las Vegas and I took way too many pictures of all the different hotels and up till now wasn't sure what I was going to do with them all. Anyway, after turning the page to a double I just started layering all the pictures to come up with a similar effect Claudi has then added some pretty buttons, and who could forget the stitched border that cinches everything all in. For these pages I used the wonderful kit One Happy Day.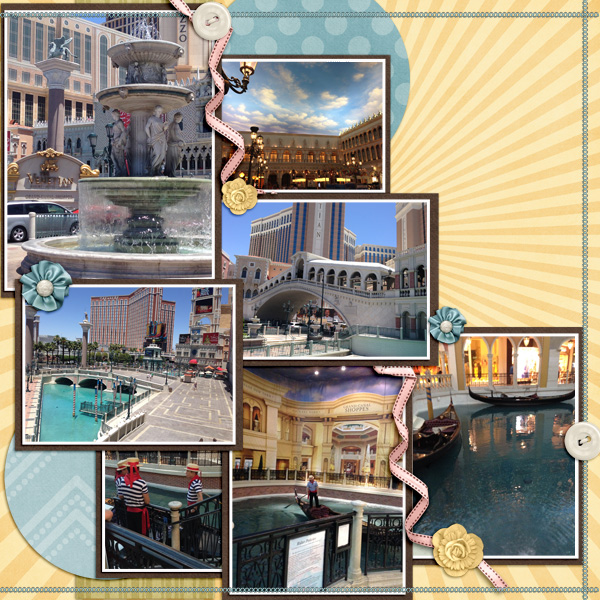 So I challenge you to scraplift this wonderful page or to choose another one from Claudi's gallery. Hope everyone has a wonderful rest of the week and a wonderful weekend. And remember if you participate in our challenge to upload your page to the gallery so we can check out all the wonderful pages.