It's another Monday, which means we have another Master's Monday ready to go. This week I'm going to share a quick tip for this Holiday Season. Let's talk about Christmas Cards in Layout Form.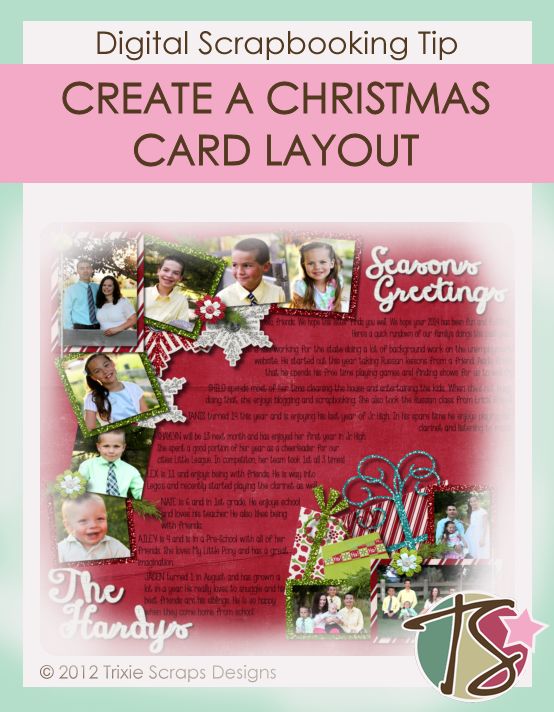 What Is A Christmas Card Layout?
Tis the season for sending and receiving Christmas cards, but in my world, the only thing I do is receive. It's not that  I don't want to send cards, I just never seem to get to that point. This year was no exception and while I continue to receive cards, I have nothing to send out.
So, I got to thinking – why not just create a layout that pretty much serves the same purpose. And let's be honest, to be able to include everyone in my family on one piece of paper – it's gotta be a large one. Besides, I think it's still important to record the events of the past year in some form. I feel like a Christmas Card layout serves the Christmas Card purpose for my end.
I can simply email it to those I want or use forms of Social Media for those whose email addresses I may not have. I'm all about things that a quick and simple.
My Christmas Card Layout
So here's what I came up with for my Christmas Card. I used the kit Presents Everywhere with a string type element from My Shelf Elf.
Create Your Own Christmas Card Layout
If you're someone like me who has a hard time being on top of the whole sending Christmas Cards thing, why not create a layout instead? Then make sure you share your work in the gallery. We really do love to see your work and if you upload to the gallery, remember you can get a free prize.