It's another Master's Monday here on the Trixie blog. I'm glad you found your way here.
Today I'm just giving you a quick tutorial on creating subway word art on journaling cards. You don't have to just use journaling cards with this, but it gives you a good background to use.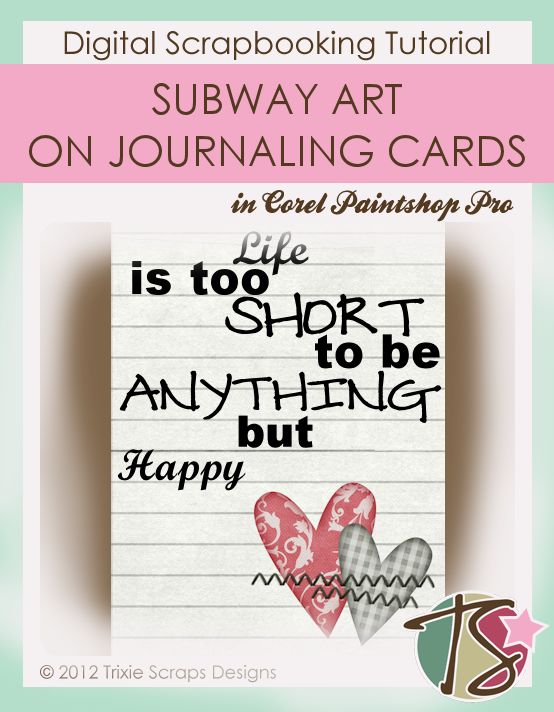 I've been really quite obsessed with the subway word art that's the big rage right now. At one time I had six little signs that I made for different rooms in my house, using this subway word art.
I've done a tutorial on using subway word art in your layouts before, but this one is slightly different as it used journaling cards for your background.
Knowing my layout was going to be from a photo shoot of my daughter when she was a little girl, I wanted the quote I used to be uplifting and happy. When I found my quote, I next focused on the fonts I wanted to use. The signs in my house all use about 3 different fonts so that's what I went with.
I wanted a scripty font, a regular font and then a more cutesy font. Then I went about typing them out.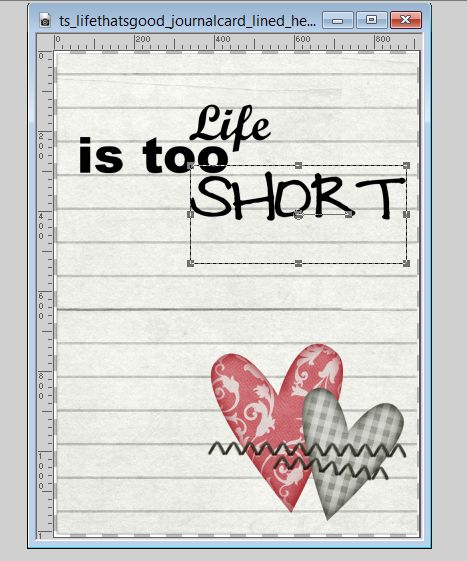 From my example you can see that each line is a different font. The words that I really wanted to stand out are in the cutesy font, the next important words were with the scripty font and the other words were a regular font.
I finished the quote.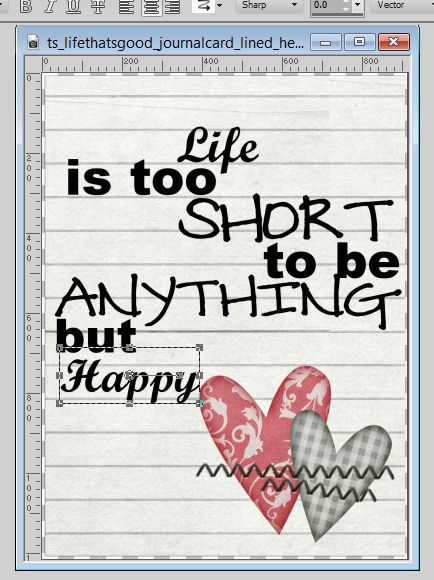 While it looked okay the way it was here, I wanted the words to end a little bit above the hearts. So I moved everything up a little bit and quickly had my finished product.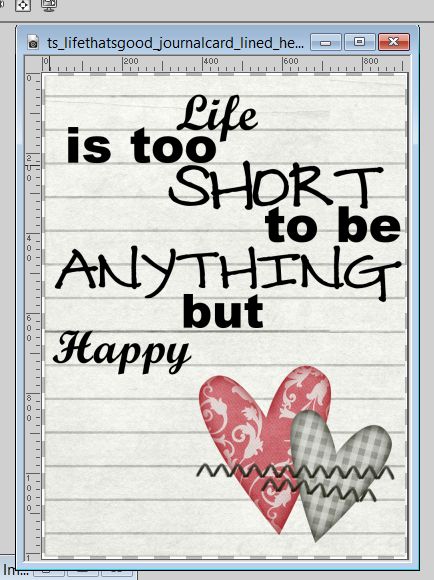 Then I copied it all over and put it onto my layout.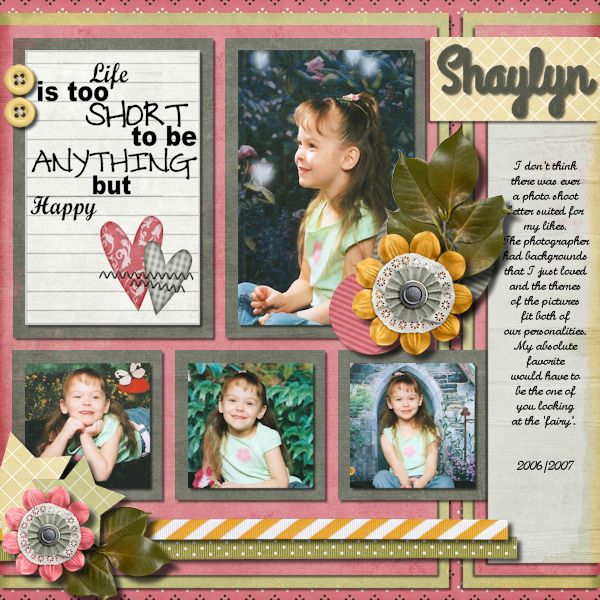 For my layout I used the kit A Life That's Good along with the Journaling Cards. How can you use Subway Word Art with Journaling Cards on your layout? Show us in the gallery.
All Trixie Scraps Designs products can be found in the following online stores:
Trixie Scraps Shop * My Memories * Ginger Scraps