With there being 5 Sundays this month – Special Request Sunday is coming twice in one month!
Earlier this month I asked you what the best thing about school starting again and/or summer ending was for you.
Looking at our responses, it appears that there are people out there a lot like me. Those that look forward to a little more peace and quiet and a little more time to ourselves.
Random.org chose our winner and that person is: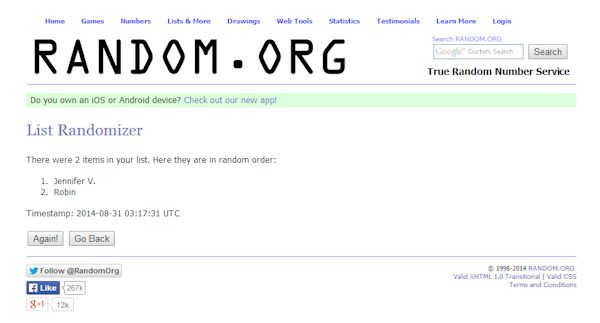 Congrats, Jennifer V!
Here's a look at what Jennifer most looks foward to with school starting/summer ending:
"I'm sending 4 to school but will still have 2 at home, but I am looking forward to it being a little quieter around the house!"
Jennifer's household sounds a lot like mine.
Jennifer requested King Of The Pride.

Jennifer, please reply to this post with your email address, also please fill out a help ticket here to get King Of The Pride sent your way.
Fall is one of my favorite times of the year and while I'm still saddened by how quickly summer came and went – I'm looking forward to lots of fun Fall activities. I think the tradition I've enjoyed the most (that we recently just started) is going to a Pumpkin Patch with the kids. I love the look on their faces as they choose the perfect pumpkin for them.
I also like that we sit down a few days before Halloween to carve them all together. The kids always have the funnest ideas for the pumpkins and we end up with quite an odd lot of pumpkins at the end.
So what do you love most about Fall?
Let us know and it may just be your ticket for the kit of your choice, free of charge.
Please make sure to include your email addresses in your answers as well as the name of the kit you'd like, so that when you win we can get your kit out to you.
All Trixie Scraps Designs products can be found in the following online stores:
Trixie Scraps Shop * My Memories * Ginger Scraps