Welcome to another Saturday with the Stars! The football preseason is well underway, and it won't be long until rocket, high school, college and professional football is consuming our weekends. It seems fitting to highlight Pigskin Party this week:
Mary Kate gets us in the spirit:
Here's some backyard fun by Carrin:
High school fun by Shauna:
And a fun 2 page spread by Trixie herself: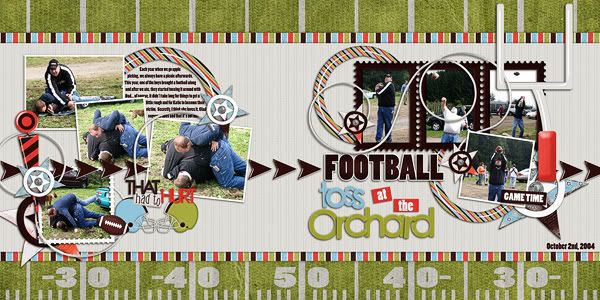 I hope these pages helped put you in the mood for scrapping some football!
All Trixie Scraps Designs products can be found in the following online stores:
Trixie Scraps Shop * My Memories * Ginger Scraps