Welcome to another addition Challenge Thursday!  Sometimes it's really easy to get stuck in a scrapbook rut. Forcing yourself to use a template or a few specific items on your page is a great way to break the cycle! For today's challenge, all you need to do is create a layout with the following ten things:

Here is your recipe:
1. seven papers, two must be patterned,
2. multiple photos (hint: more than one 

 ), 
3. five multi-layered embellishments (Confused?  Think stacked flowers or stars…),
4. six flowers,
5. three leaves, 
6. four stitches,
7. a list,
8. some type of paint or brushwork,
9. three buttons,
10. and at least one ticket or ticket shape.

Seems like a lot, right?  Really, it's not!  Here's the page that I created using the recipe.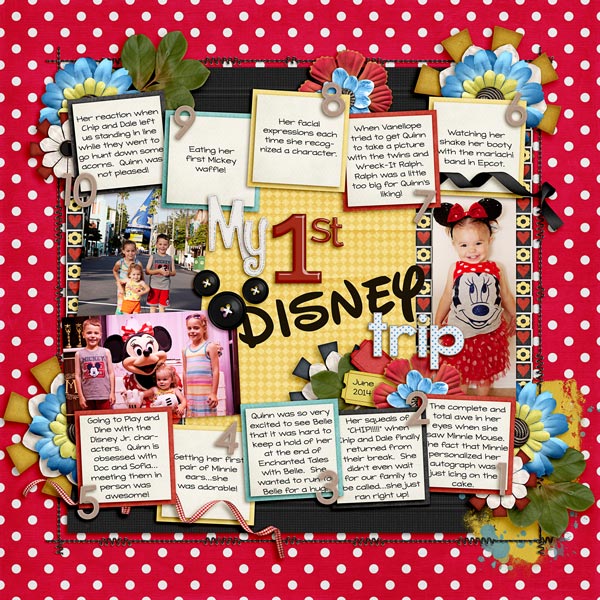 I used Mr. & Mrs. Mouse by Trixie Scraps, Mr. & Mrs. Mouse mini kit by Trixie Scraps, Blue Jean Boy Kit and Paint/Masks by Trixie Scraps, Little Ladybug bonus alphas by Trixie Scraps, Charlie's Arcade by North Meets South Studios and Sailor Duck by North Meets South Studios.

Be sure to upload your layout to the Trixie Scraps Gallery so you can be a Show-Off!



All Trixie Scraps Designs products can be found in the following online stores:
Trixie Scraps Shop * My Memories * Ginger Scraps