It's that time of year – Happy Digital Scrapbook Day!  I have a lot planned to celebrate, but first, how about a sale? The sale prices are active in each of my stores now through November 7th! North Meets South products, too!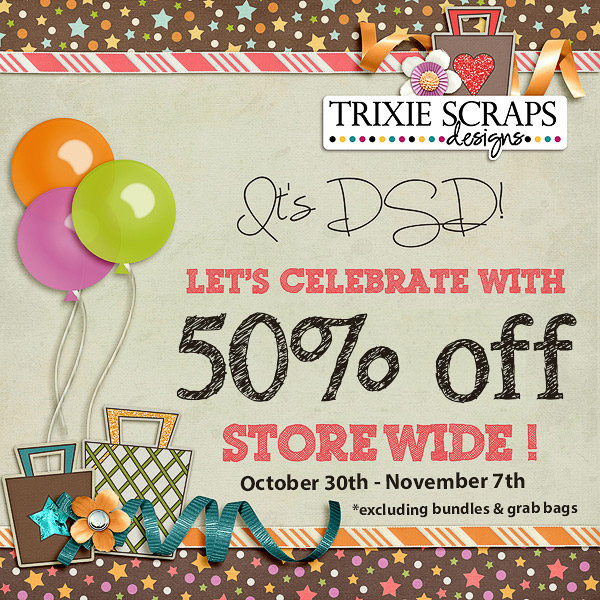 Shop at Trixie Scraps Shop | Gotta Pixel | Ginger Scraps | My Memories
I also have two slow scrap and chats planned!  I hope to see you there! (The Gotta Pixel chat has ended, but there's still plenty of time to do a layout and play along!)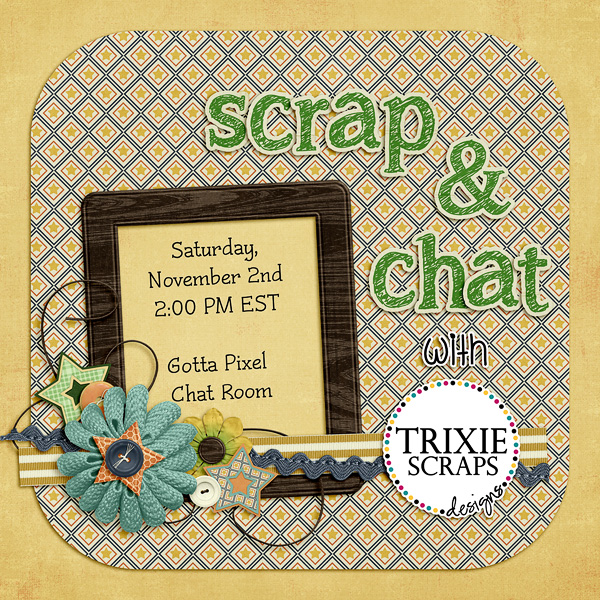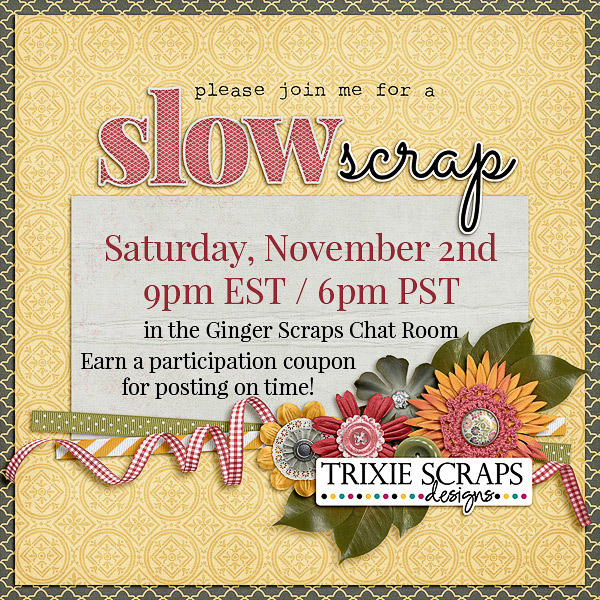 Now… on to some new goodies!! The November Buffet sale has begun at Ginger Scraps and I have a super pretty new collection for you. All 10 pieces are just $1 each now thru November 7th, and after that will be $2 a pack until the end of the month. This collection is loaded with flowers, ribbons, stitched elements, and fun wordart, and is so versatile it will have you scrapping pages worth of good times with those you love most!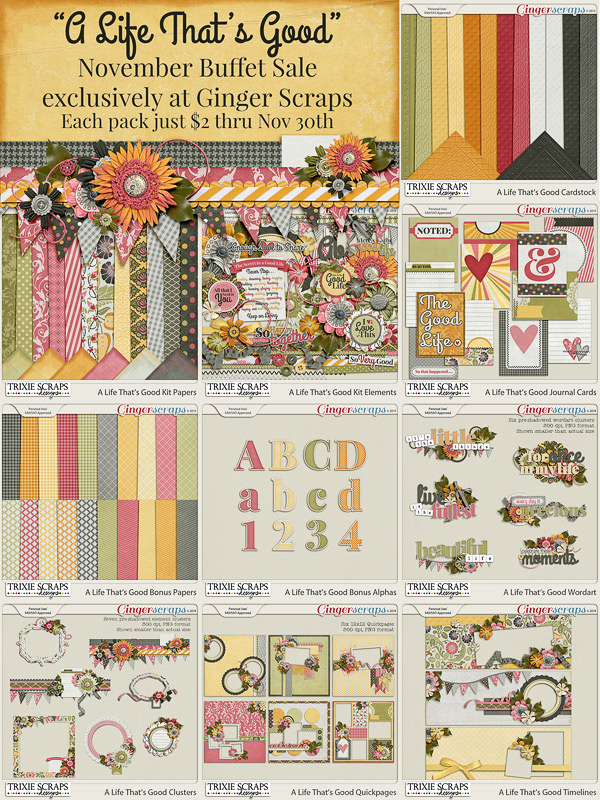 Also new this week is the November edition of my popular Templatetopia grab bag with Connie Prince! This super, monthly deal comes packed with four full-size template packs for the price of just one – available now thru the end of November. And, if you hurry, you can still snag the October edition, as well – we've left it up for sale especially for Digital Scrapbook Day!
November Templatetopia available at:  Trixie Scraps | Gotta Pixel | Ginger Scraps
October Templatetopia available at: Trixie Scraps | Gotta Pixel | Ginger Scraps
And finally, this week I've added my October Buffet collection, God Gave Me You, to all my stores – now with some new packs! Grab it as a convenient Value Bundle, or in individual packs by following the links below:
God Gave Me You collection available at:
Trixie Scraps | Gotta Pixel | Ginger Scraps
And I have a couple freebies to tell you about today, as well! Click on the first preview below to snag the cute little cluster freebie Helen made from "A Life That's Good" and then jump over to my Facebook page to jump on board the Ginger Scraps DSD Facebook hop and collect my plaid papers before continuing on to download some great freebies from the rest of the team, too! Enjoy and Happy DSD!
All Trixie Scraps Designs products can be found in the following online stores:
Trixie Scraps Shop * My Memories * Gotta Pixel * Ginger Scraps