So, North Meets South Studio released what is probably the most hilarious kit ever, Guess What? Chicken Butt!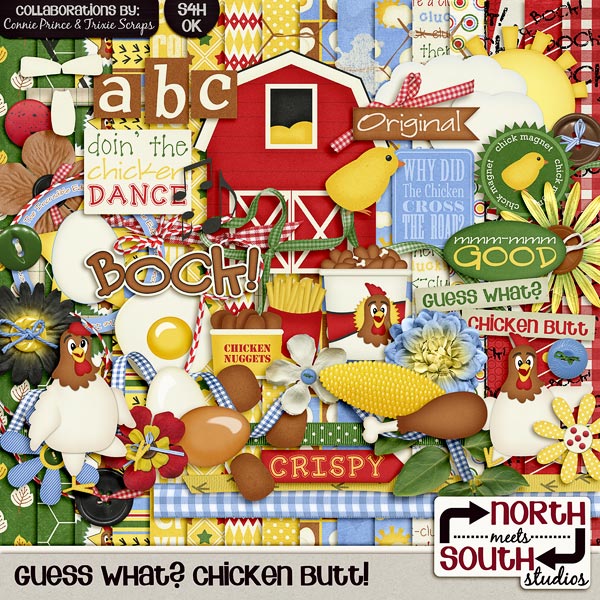 I'll admit, I was a little concerned about the versatility of this kit until I started looking around at what the Stars created with it! Talk about creativity! You can use this kit for just about anything!
Take a look at this layout by Shauna. I love the funny story and the sweet picture of her dog.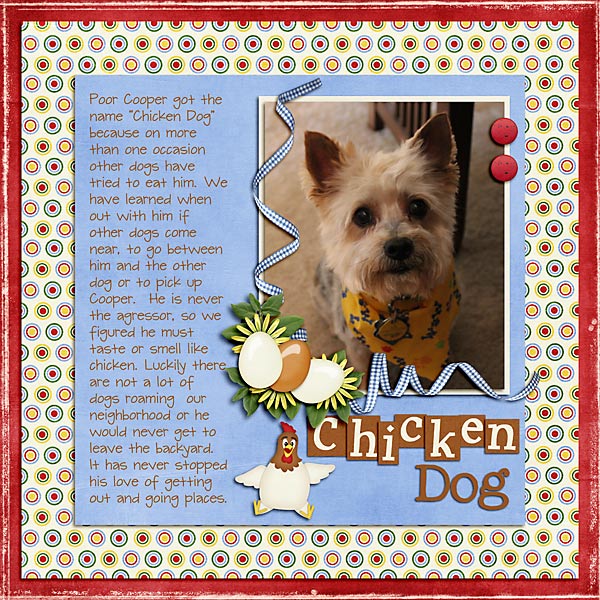 This one by Mary Kate is so punny! Love the title work on this one!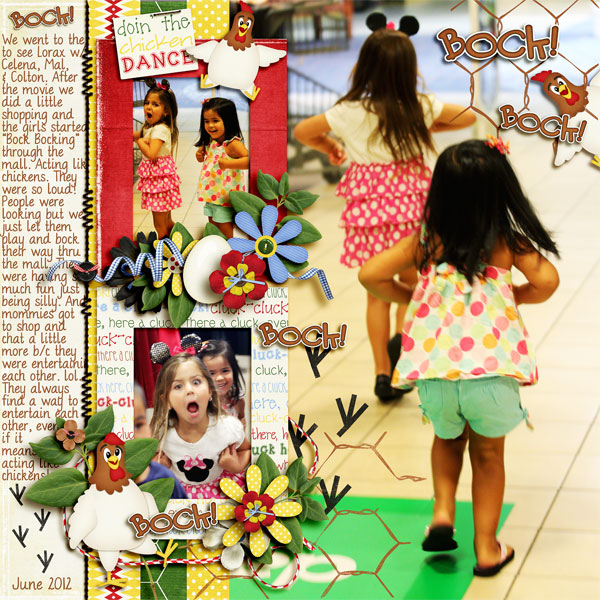 Jessica caught some great shots of her kids acting like….chickens! The storytelling here is just fantastic!
Kassie used this kit to scrap pictures of her son enjoying a treat at McDonald's. I know I have some pictures like that!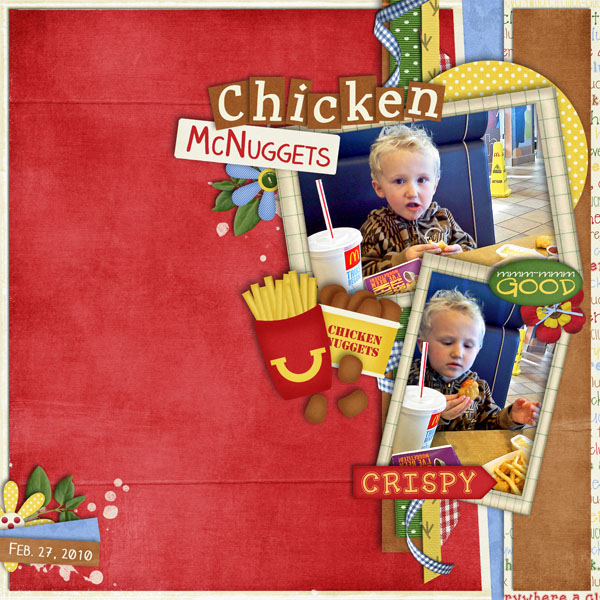 And finally, this awesome boy page by Carrin all about her son's personality.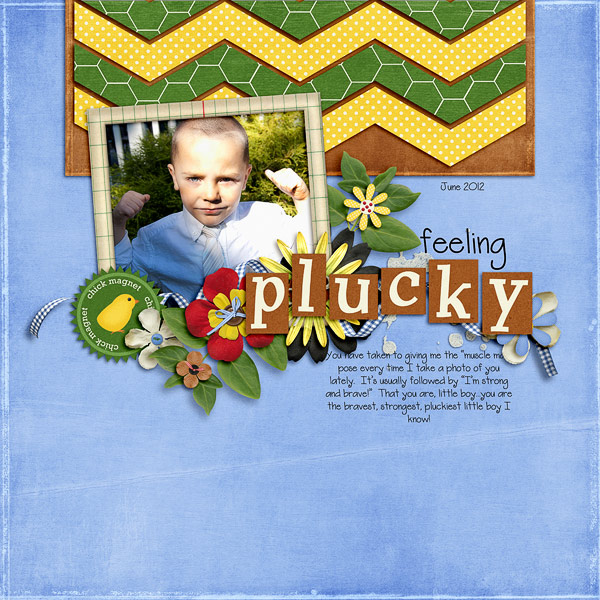 It's amazing what you can scrap with this kit, so be sure to grab it soon and get some of your pictures scrapped!
All Trixie Scraps Designs products can be found in the following online stores:
Trixie Scraps Shop * My Memories * Gotta Pixel * Scrapbook Bytes * PickleBerryPop