Our last Speed Scrap was so deliciously fun that we are doing it again this week! Check out the Trixie Scraps Designs Facebook Fan Page where all of the steps will be posted for your completed page.
Follow the instructions and post your completed page in the Trixie Scraps Gallery (following the gallery guidelines) and on Facebook for a tasty participation prize. You have 24 hours to complete your page, so be sure to RSVP even if you can't be there live!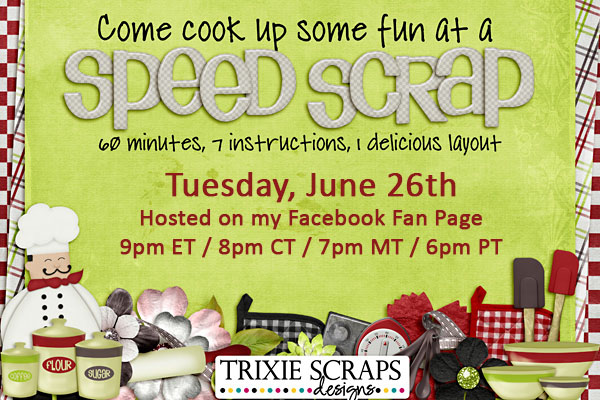 When:
Tuesday, June 26th, 9pm EDT / 8pm CDT / 7pm MDT / 6pm PDT. Or check this
time zone convertor
to find your time.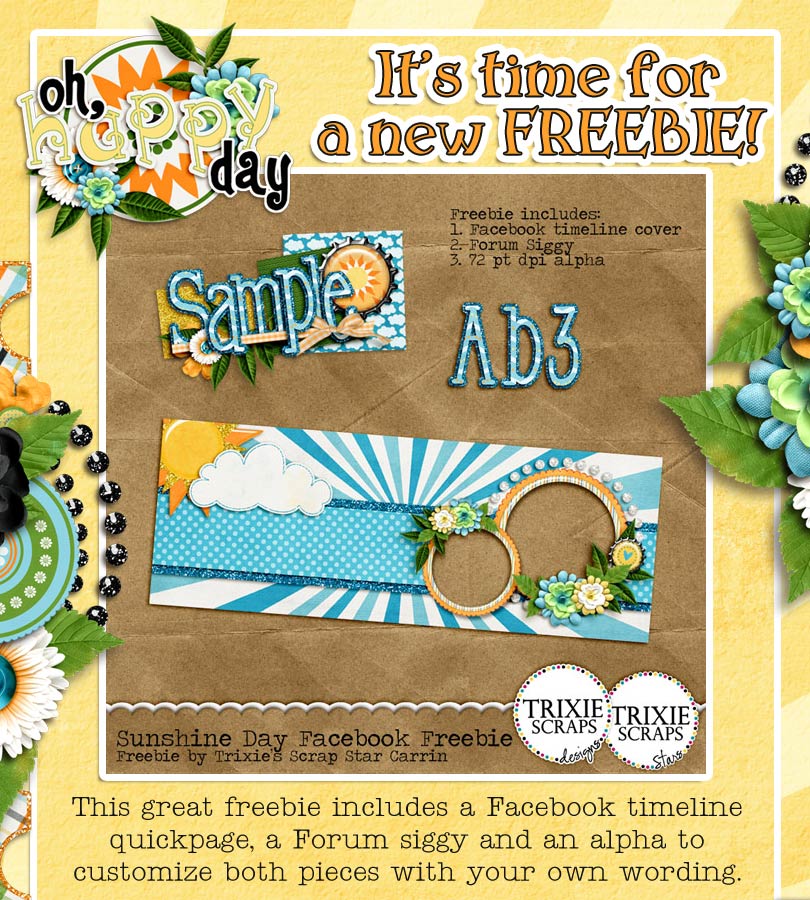 Looking forward to seeing you all tomorrow!
All Trixie Scraps Designs products can be found in the following online stores:
Trixie Scraps Shop * My Memories * Gotta Pixel * Scrapbook Bytes * PickleBerryPop